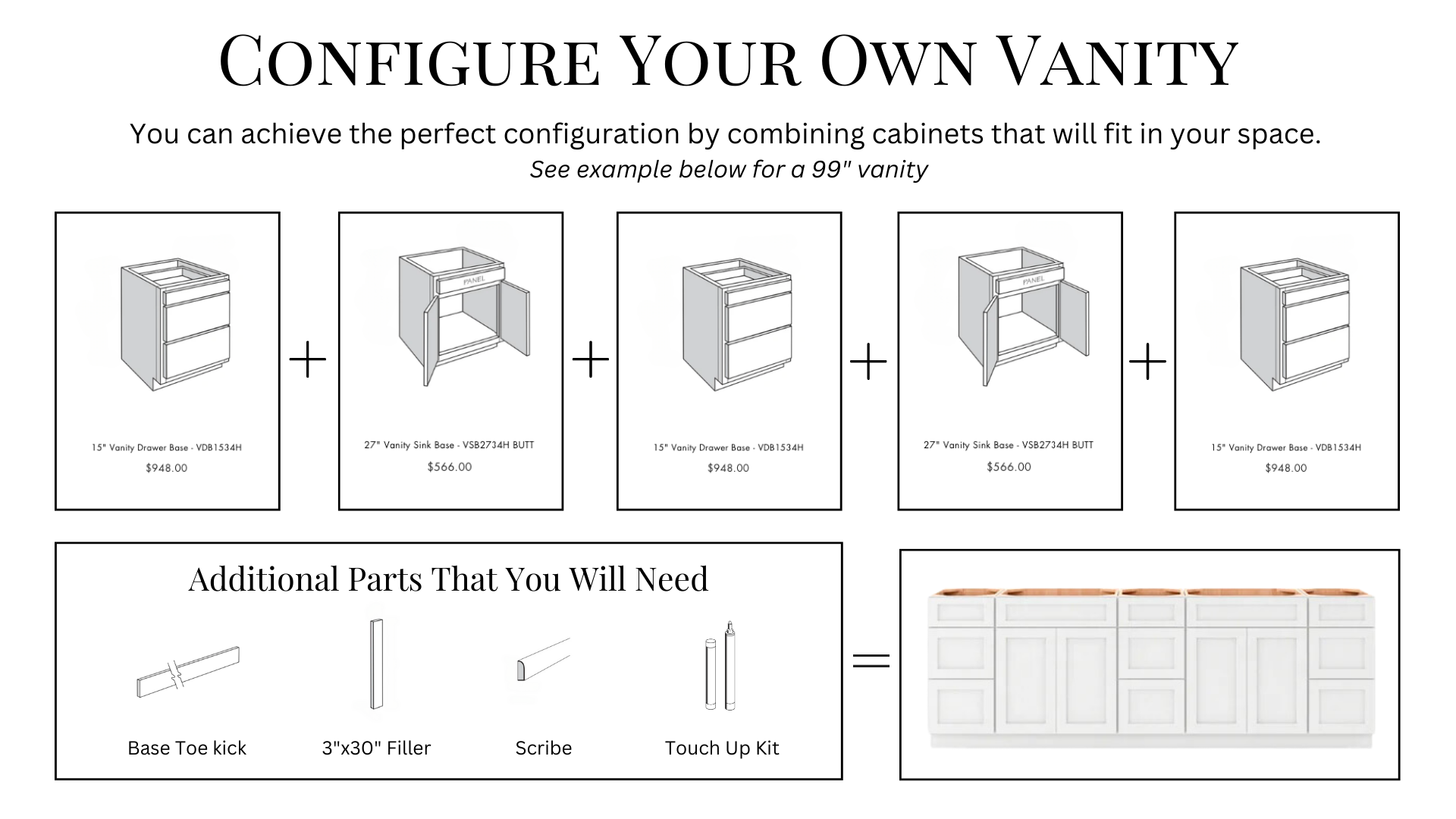 Frequently Asked Questions
What Is a Toe Kick?

A cabinet toe kick, also known simply as a "toe kick," refers to the recessed space at the base of a kitchen or bathroom cabinet that allows you to stand comfortably in front of the cabinet without your feet hitting the bottom of the cabinet. It's the area between the bottom of the cabinet doors or drawers and the floor.
What is the purpose of a filler?

When cabinets are installed against walls we recommend using at least (1 1/2") filler in between the wall to ensure that the door will open freely without rubbing. Fillers are easily trimmable on the field.
What is the Scribe molding used for?

Cabinet scribe molding serves as a finishing touch and a practical solution in situations where cabinets are installed against uneven walls. It is a thin strip of decorative molding that is used to cover gaps and inconsistencies between the cabinets and adjacent surfaces, creating a clean and seamless appearance.
Where can I get countertops?

There are specialty countertop fabricators that focus specifically on countertops. They often offer a wider range of materials and finishes, along with expert guidance on choosing the right countertop for your needs.